地点:中国云南省昆明市
类型:建筑
建筑面积:720 平方米
占地面积:405 平方米
状态:建造中
Location: Kunming, Yunnan, China
Type: Architecture
Architecture Area: 720 Sqm
Covered Area: 405 Sqm
Status: Under Construction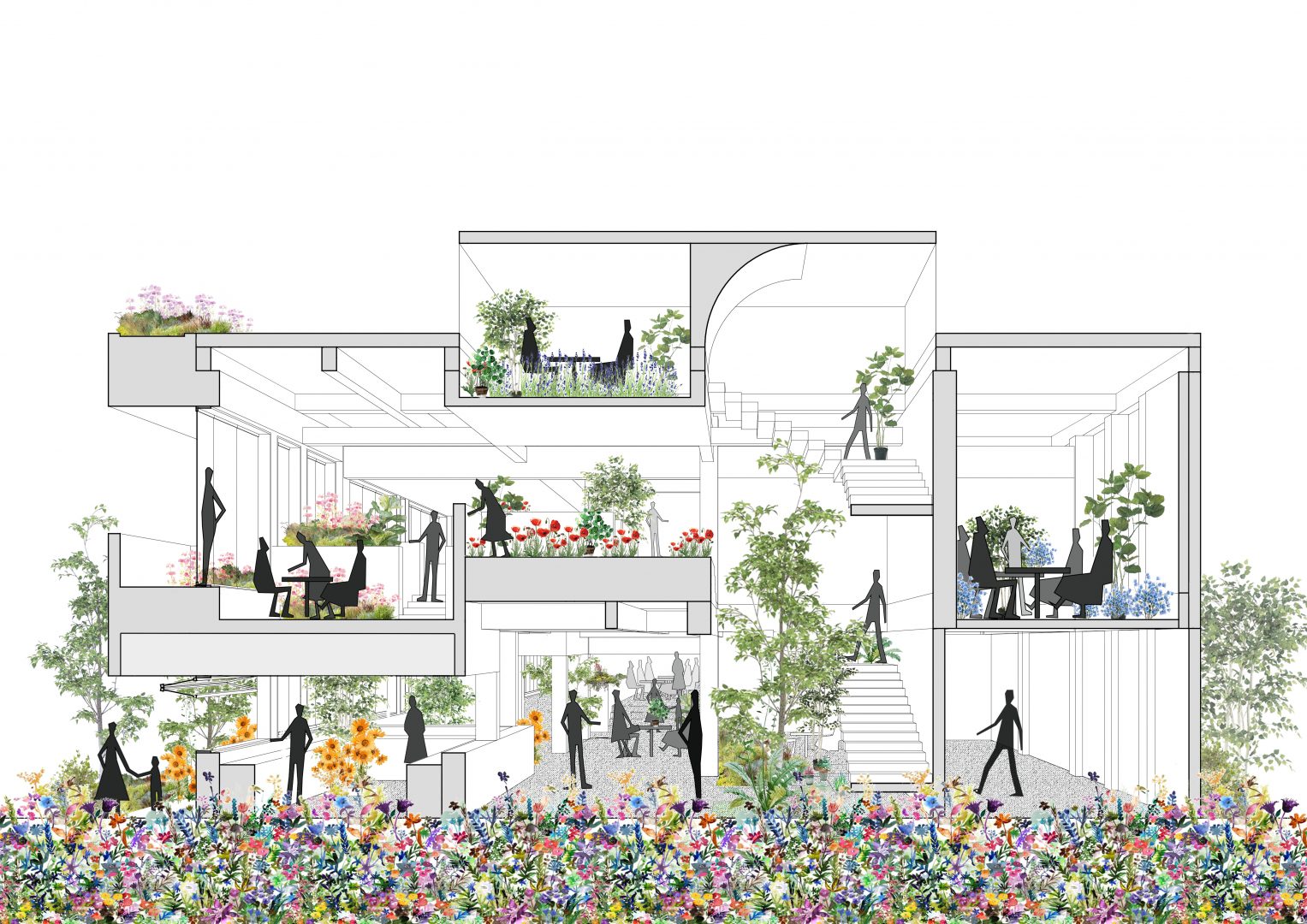 餐厅位于一栋废弃厂房内。我们试图通过借助原本建筑的框架结构将餐厅的不同空间以方块的形式悬浮外挂在厂房中,从而在外立面上获得非常戏剧化的对比:大大小小,不同高度深黑色的方块漂浮于二层。而每个方块又是花池,通过五彩斑斓的花卉植物点缀了黑色的方块立面。
The restaurant is located in an abandoned factory. We try to use the original building's frame structure to suspend the different spaces of the restaurant in the form of cubes outside the factory, thus obtaining a very dramatic contrast on the facade: large and small, different heights of deep black cubes floating on the second floor. And each cube is a flower bed, decorated with colorful flowers and plants on the black cube facade.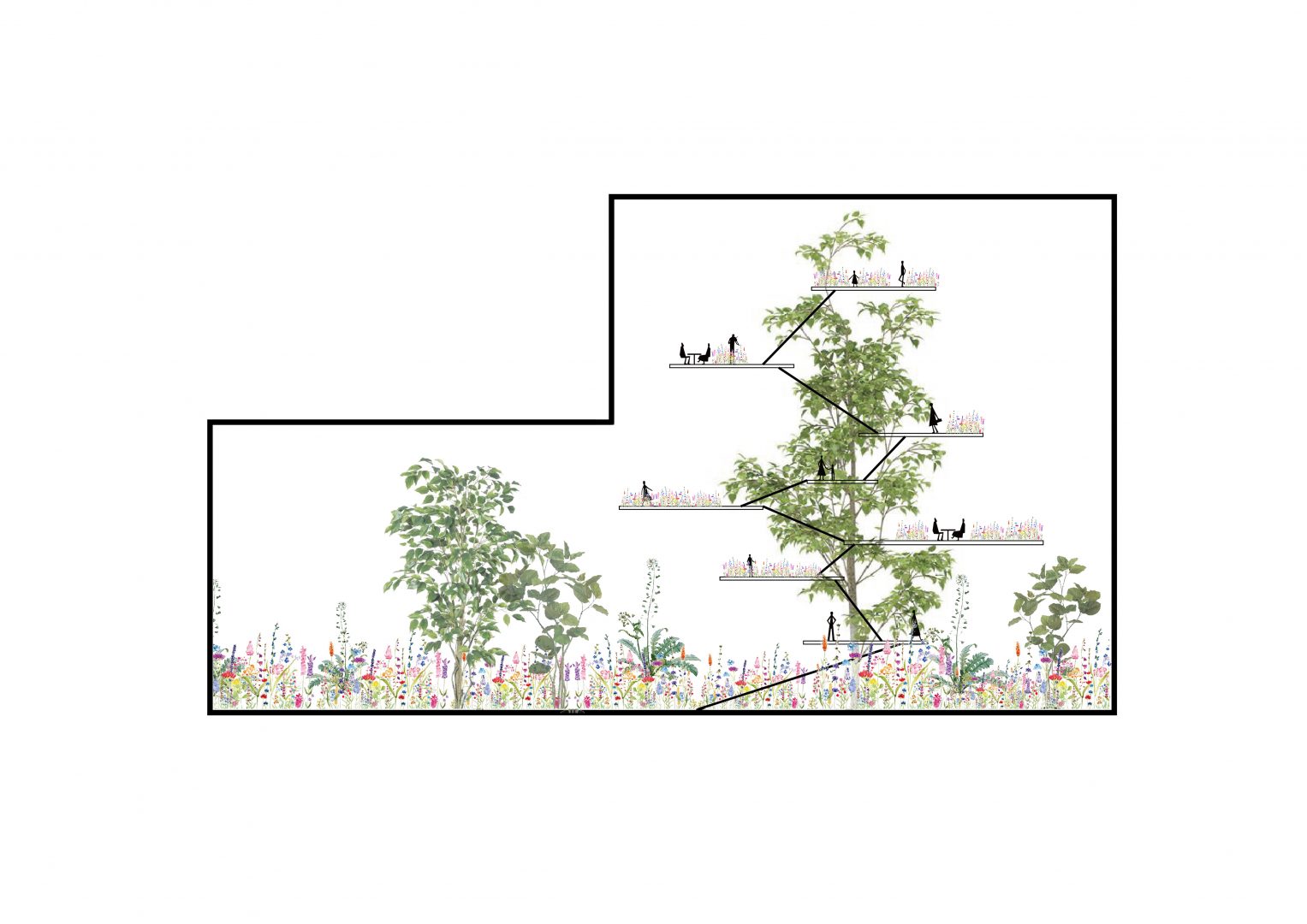 不同大小高度的方块从功能上作为餐厅的各个区域使用,同时在室内空间形成了高低错落的挑空空间,丰富了内部原本单一的空间属性。餐厅如同由一个个巨型的花箱组合而成。
And the different sizes and heights of the cubes are used as the various areas of the restaurant from a functional point of view, while forming a staggered open space in the indoor space, enriching the original single space attribute of the interior. The restaurant is like a combination of giant flower boxes.