地点:中国浙江省舟山市
类型:建筑
占地面积:105平方米
建筑面积:105平方米
状态:建造中
Location: Zhejiang,China
Type: Architecture
Architecture Area: 105 Sqm
Covered Area: 105 Sqm
Status: Under Construction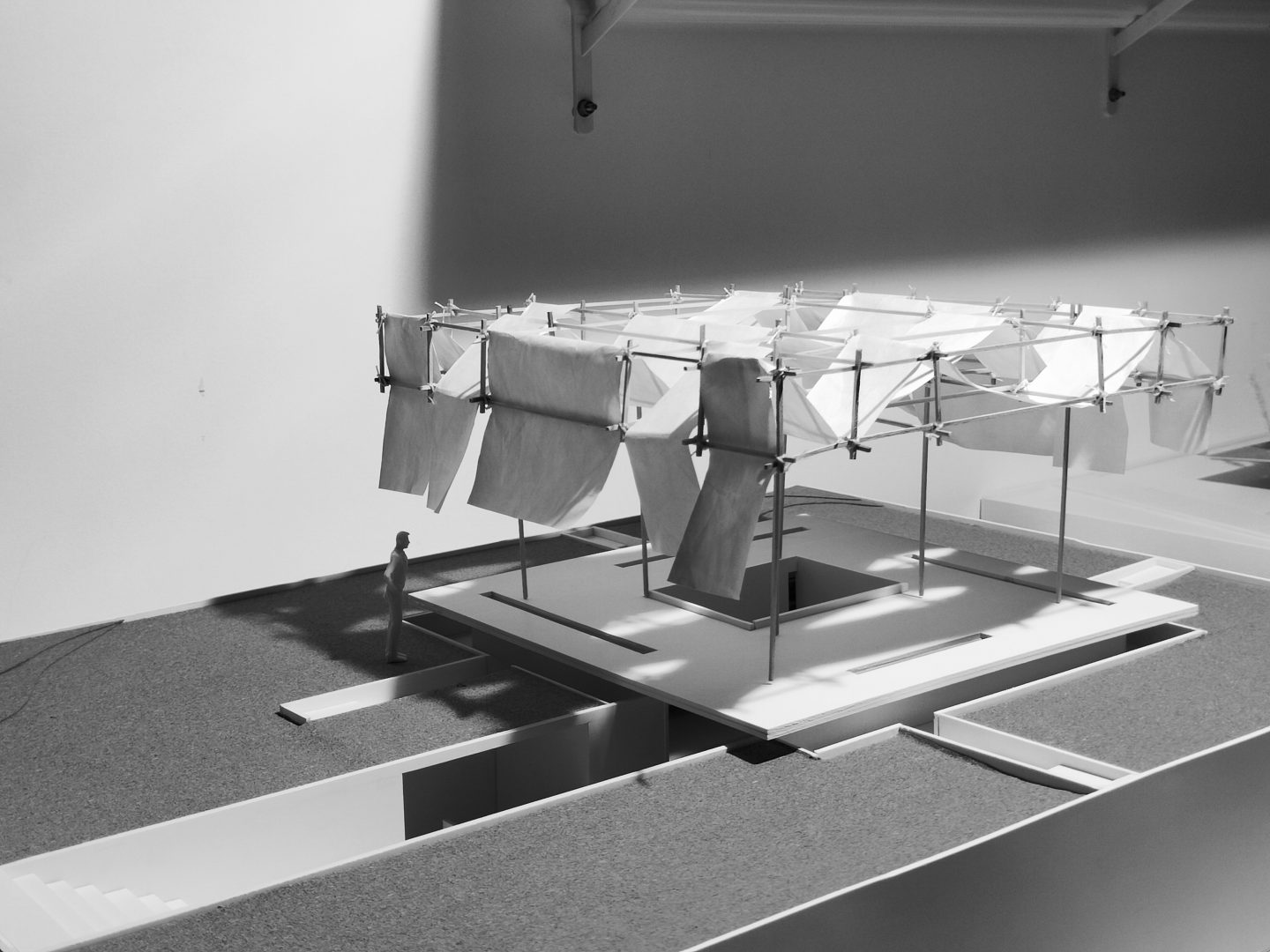 在完成海边小书店的设计之后业主又在书店的左侧准备做一家姐妹书店。如何采用不同的策略去回应相同的场地及功能需求是我们着重去思考的。

After completing the design of the seaside bookstore, the owner prepared to make a sibling store. How to use different strategies to respond to the same site and functional requirements is what we focus on thinking about.

我们试图将这个建筑作为右侧小书店的一个功能补充——一张硕大的书桌。整个建筑的屋面作为一张书桌安置于沙滩上。整个建筑埋于地下,通过下沉式的走到慢慢进入书店。而书店中唯一光的来源——天窗则作为书店的精神向往。同时屋顶也可以随时搭建临时钢结构装置,转变为露台演出或者活动的舞台,两座书店虽左右相邻,同时也作为功能及形式上的互补静静的坐落在海边。

We try to make this building a functional complement to the small bookstore on the right – a huge desk. The roof of the entire building is placed on the beach as a desk. The entire building is buried underground, and you can slowly enter the bookstore through a sunken walkway. The only source of light in the bookstore – the skylight is the spiritual aspiration of the bookstore. At the same time, the roof can also be temporarily built with a steel structure device at any time, transformed into a terrace performance or activity stage, the two bookstores are adjacent to each other, and at the same time they are complementary to each other in function and form and quietly located by the sea.